What Is Breast Augmentation?
Breast augmentation is a customised plastic surgery procedure that enlarges the breasts through the placement of breast implants. In addition to enhancing the size of the breasts, breast implants can also create firmer, more shapely breasts, improve breast symmetry, and accentuate cleavage. One of the most notable benefits of this popular procedure is the boost in confidence many women experience after surgery. Breast augmentation can also be combined with a breast lift (mastopexy) for women who experience drooping breasts as a result of pregnancy and/or ageing and desire rejuvenated breast shape, elevated breast position, and restored breast volume.
We invite you to learn more about breast augmentation surgery by exploring the informative sections provided below. You may also contact our office to schedule an appointment with our experienced Consultant Plastic Surgeon, Mr William Townley.
Who Is a Candidate for Breast Augmentation?
For women who desire larger, more shapely breasts, customised breast augmentation surgery performed by Mr Townley can be an excellent solution. Often, women considering breast augmentation are interested in achieving one or more of the following goals:
A more balanced figure
Enhanced curves
Firmer, perkier breasts
More noticeable cleavage
Improved symmetry among the breasts
A better fit in clothing and bathing suits
A greater sense of body confidence
Restored breast shape and volume
To determine whether you are a suitable candidate for breast augmentation, Mr Townley performs a comprehensive evaluation during the initial consultation. At this appointment, Mr Townley will review your cosmetic concerns, discuss your goals, perform a physical examination, and record your medical history. If you are a good candidate for surgery, he will explain the augmentation techniques and breast implant options that are available to you and suggest a surgical plan that can create a satisfying final outcome.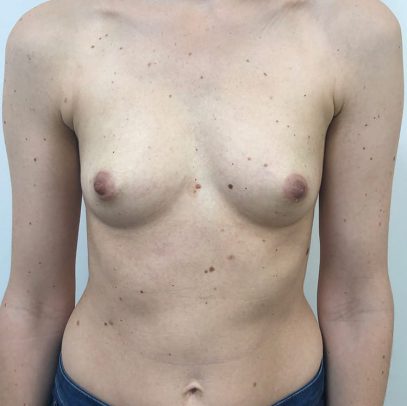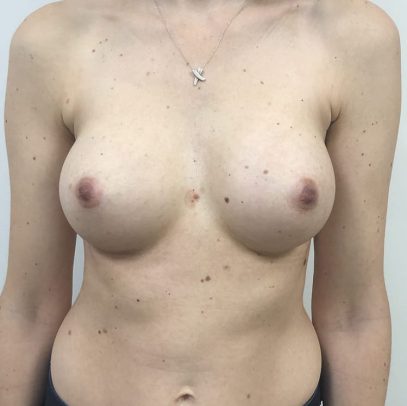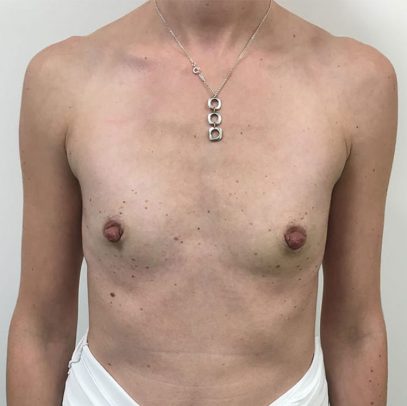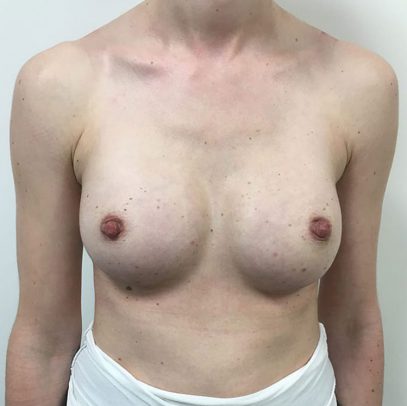 What Are My Breast Implant Options?
Mr Townley uses top-of-the-range breast implants in a variety of sizes, shapes, and projections to create the personalised, natural-looking results his patients desire. When it comes to choosing the right implants for your breast augmentation, Mr Townley will take the time to explain all of your options, discuss the benefits and drawbacks of each type, and help you choose the implants that suit your frame and best align with your aesthetic goals. Mr Townley uses breast implant sizers for you to try on during the consultation to help you select the best option. These sizers will also give you the opportunity to experience what your results might look and feel like.
What Happens During Breast Augmentation?
Mr Townley generally performs breast augmentation surgery as a daycase procedure in hospital using general anaesthesia. The procedure typically takes about one and a half hours to complete. The details of your procedure will depend on the unique surgical plan Mr Townley has created for you. The implants are inserted through small, well-concealed incisions along the inframammary crease at the bottom fold of the breast. Through these incisions, Mr Townley creates a pocket for the breast implant either in front of the pectoral muscle (subfascial) or partly behind the pectoral muscle (dual-plane). When the pocket has been formed, the breast implant is inserted using a 'no-touch' technique. The pocket placement that is most suitable for you will depend upon the natural composition of your breasts, the type of implants you have selected, and the desired outcome. Once the implants are placed, the incisions are closed with dissolving sutures and patients are placed in a post-operative support bra provided by Mr. Townley. Drains are not used routinely.
Composite Breast Augmentation: Combining Fat Transfer with Breast Implants for a Superior Result
Mr. Townley has a special interest in fat transfer techniques and has developed an innovative approach to breast augmentation by combining fat grafting to the breasts with implants in one procedure. The fat is removed by liposuction (from the abdomen, flanks, and/or thighs), purified, and then injected into the desired area in the breasts. The implants provide the main increase in breast volume, whereas, the fat grafting is used to help achieve a more natural appearance, camouflage the implant, and/or enhance cleavage by reducing the midline gap. Fat grafting is also an excellent technique for improving breast asymmetry or enhancing the result of a previous breast augmentation.
What is Breast Augmentation Recovery Like?
Most patients go home on the day of surgery, although an overnight stay in hospital is possible if preferred. After breast augmentation surgery, you can expect to experience some discomfort and swelling for about one to two weeks, depending on the technique used to place your implants. Pain medication and cold compresses can help enhance your comfort during this time. Closely following postoperative instructions can assist in minimising discomfort, facilitating healing, and reducing the likelihood of complications. Most patients take at least a week off from work to rest and recuperate. Regular follow-up appointments with Mr Townley will allow him to track your recovery and address any emerging complications early. He will let you know when you are cleared to engage in more vigorous exercise and heavy lifting.
How Much Does Breast Augmentation Cost?
The average cost for breast augmentation surgery performed by Mr Townley is between £6,500 and £7,500. The exact price for your breast augmentation procedure will depend upon the unique details of your surgical plan and the type of breast implants you choose. For a precise surgery estimate, a consultation with Mr Townley is required. After your appointment, an estimate will be calculated based on the customised treatment plan Mr Townley has designed. When you are presented with your estimate, you will have the opportunity to discuss payment options and surgical scheduling with our knowledgeable office team.
Do you have questions about breast augmentation? Contact our office to learn more.