Reasons Why International Patients Travel to Mr Townley for Surgery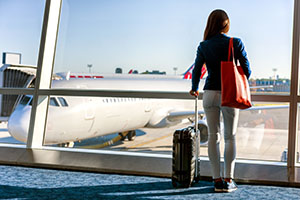 Many patients travel to London from all over the world to have their surgery with Mr William Townley. They are attracted by his reputation for achieving beautiful and natural-looking results and providing patient-centered care. Our goal is to make the process as pleasant, safe, and convenient as possible for patients interested in coming to London for top-quality surgery. In particular, you can expect:
A comprehensive range of surgical and nonsurgical cosmetic treatments. Mr Townley is particularly renowned for natural facelifts with fat grafting and incredibly balanced and feminine rhinoplasty results. He is also internationally recognised for corrective treatments for patients with facial paralysis.
A commitment to safety, quality and natural looking results.
Absolute assurance to maintain complete privacy and confidentiality at all times.
Anaesthetic delivered by an extremely qualified and skilled anaesthetist.
Surgery at a boutique plastic surgery hospital with state-of-the-art facilities perfectly catered for a discreet and comfortable experience.
Access to the most lively, diverse, and culturally rich destination in the world!
Consultation Information & Initial Phone Call
Mr Townley understands that patients considering surgery may have various concerns and questions that they would like addressed before committing to a trip to London. For patients traveling from abroad or more than 3 hours from London, we offer the opportunity for an initial video consultation (via Skype or FaceTime) or phone call. This enables a preliminary discussion about your situation, your goals, and also treatment options including risks and benefits.
For patients considering facial plastic surgery, we advise that they send a basic set of photographs to inform and direct the consultation more accurately. At this stage, Mr Townley's team will also provide information on the practical arrangements such as procedural fees, availability for surgery, and how to move forward to book an operation. A second preoperative video consultation can easily be arranged if desired.
A face-to-face consultation is necessary before surgery for a full physical evaluation and to ensure the best operative plan is in place. This can take place at any stage prior to surgery.
Lodging
We are happy to recommend local hotels for your relatives and friends. We have arranged preferential rates with The Marylebone Hotel which is ideally located just a few minutes away from Weymouth Street Hospital and Mr Townley's clinic.
'The vibrant, bijou feel of Marylebone village is mirrored in the chic, stylish hotel that shares its name. Discover the charm and buzz of 108 Brasserie; a bright new raft of event spaces at The Marylebone Rooms; on-site Third Space Gym, Spa, and Swimming pool and expansive rooftop terrace suites that rival any in London for the wow factor.'
Transportation & Airport Information
Mr Townley's clinics are based in central London within 45 minutes of either London Gatwick or London Heathrow and they are easy reach from the major train stations by public transport or taxi.
After Care & Support
After care is individualised for each patient to ensure the best possible outcome after surgery. Patients are advised to stay in London for a set period of time after surgery according to their situation and treatment.  This may vary from a few days to two weeks. This is usually determined by the need for dressing changes, suture removal, or just to ensure that adequate time for healing has occurred before patients can return home safely.
Follow-up consultations are arranged at regular intervals after surgery (2 weeks, 6 weeks, 3 months, 6 months, yearly) or more frequently as necessary. These can either be delivered by video or in person, whichever is most convenient. Patients have access to regular email contact with Mr Townley to address any concerns.